Marymount Properties - Commercial Properties
Facts and Information
Total Space Available: 11,862 SF
Rental Rate: $1.00 - $2.50 SF/Month
Min. Divisible: 154 SF
Max. Contiguous: 9,378 SF
Building Size: 130,000 SF
Building Class: B
Year Built: 1922
Zoning Description: University
Welcome to Marymount Properties
Located in North East Salina, KS, the Marymount Property has numerous office suites, a banquet room and tower space available for lease.  With a wide range of rooms available, we can meet your short or long-term commercial leasing needs.
Contact Us
Dahx Marrs
Property Manager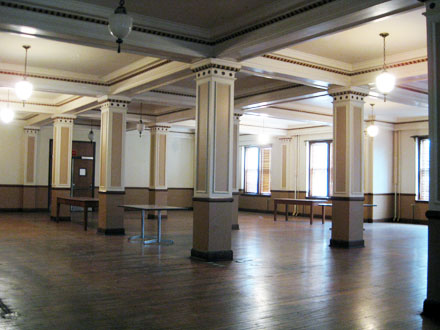 Banquet Facility

9378 Sq. Feet
$2,000.00 per day
Availability Based on Dates
Min. Lease Term 1 day
Available for private functions, high school proms, wedding receptions and other banquets.  No kitchen facility on site. 
180 Person Capacity