Thursday, May 12, 2016
You are invited to join us for a delightful evening of wonderful music and great food in the sunken garden at Marymount Properties. Salina based band Everyday Lights will be performing a mix of classic songs and original tunes while Chapman's Take Away food truck will be dishing up some of their unique eats.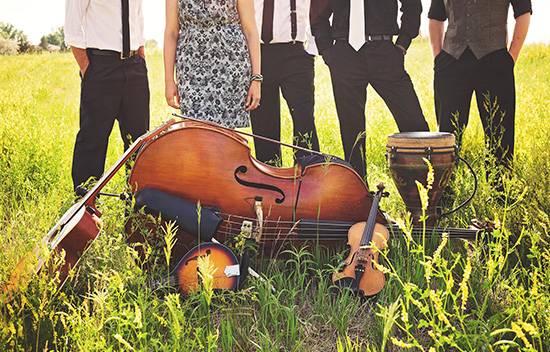 Plan to be at Marymount Properties on Thursday, May 26, 2016. Chapman's Take Away will begin serving food at 5:00pm and the concert will start around 7:00pm. Please bring your own drinks, blankets and chairs.
Everyday Lights is composed of classically trained musicians including Paul Austin on guitars and vocals, Jennifer Chlumsky on vocals, Cody Toll on violin, Gus Applequist on double bass and Keenan Toll on percussion. Their music is a mix of folk, country and blues which has been influenced by Tom Petty, Johnny Cash, Adele, The Civil Wars and The Beatles. Their distinctive sounds and surprising arrangements have garnered them a cult following of fans with a love for jazz and folk rhythms. Their new EP Release will be available for purchase at the concert.
Chapman's Take Away has been dishing up cool and comforting foods in the Salina area since 2014. Sandy and Jim Chapman were influenced by their farming roots, love of cooking and encouragement from their friends to take their unique food on the road. They will be serving their classic BBQ pork and mac and chicken bacon ranch sandwiches using locally sourced ingredients and foods from their own garden. 
The concert is free to attend. Donations will be accepted to raise funds for Sarah Brown and Abbi Schroeder's mission trip and the artist's CDs will be available for purchase. Food from Chapman's Take Away will be available for purchase ala carte.
If you can join us, please RSVP to concert@marymountproperties.com or via the Facebook event. Please bring your own drinks, blankets and chairs.
For more information on the musical artist please visit http://www.youtube/Everyday-Lights.

Further Education
Social Media