Residential Properties
Facts and Information
Sizes: 1 - 4+ bedrooms
Baths: 1 - 3+ baths
Rooms: 3 - 9+ rooms
Square Feet: 1,414 - 3,519
Prices: $295,000 to $625,000 USD

Welcome to Marymount Properties
Located in North East Salina, KS, the Marymount Property is a condominium development with low monthly charges and property tax rebates.  Open views with great light, unique layouts, hardwood floors, granite kitchen with oak cabinets and stainless steel appliances and additional storage available.  With a great location next to the Salina Country Club, you will enjoy numerous recreation opportunities.
Building Amenities

Neighborhood Revitalization Property Tax Rebates
Grand Entrances
Roof Top Deck with Panoramic Views
Secure, Underground Parking Garage
Landscaped Courtyards and Garden Areas
Low Property Assessments
Geothermal Heating and Cooling
Contact Us
Dahx Marrs
Property Manager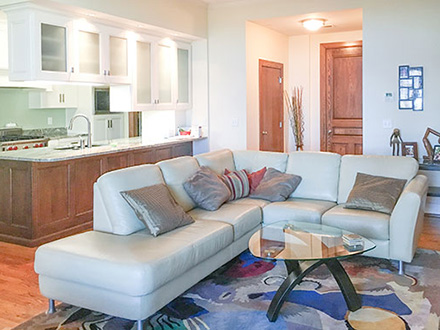 Condominium 105-R

1st Floor
6 Room(s)
2 Bedroom(s)
3 Bathroom(s)
1543 Sq. Feet
Private Balcony
$375,000.00
Available for Rent!
Rental: $2,500.00 / mo.
Available for occupancy in summer of 2019, high end amenities are located in this custom built condominium on the first floor of the luxurious Marymount Properties development. Enjoy the sunrise and garden courtyard from your private balcony. The kitchen features Wolf & Sub Zero appliances, granite finishes, white custom cabinets and a cavernous pantry. The open floor plan invites entertaining. Two master bedrooms are both equipped with granite floors, spacious walk in closets. Each master bath is unique, featuring a soaking tub and a walk in shower. The space has a private laundry room with a washer and dryer.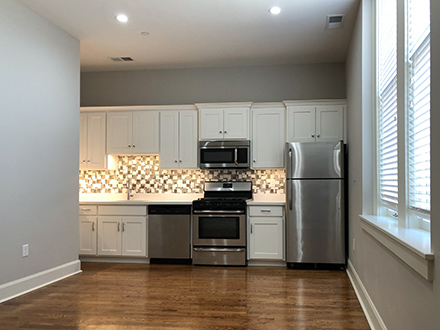 Condominium 301-A

3rd Floor
2 Room(s)
1 Bedroom(s)
1 Bathroom(s)
503 Sq. Feet
No Balcony
$150,000.00
Available for Rent!
Rental: $1,400.00 / mo.
Originally consisting of five private bed rooms, Condominium 301A contains oak floors, stainless steel appliances, white cabinets and in unit washer and dryer. The space has a spectacular, western view of the Kansas country side. Additional amenities include a roof top deck, landscaped courtyards, a full-court basketball gym and a community lounge.