About

In 1993 Salina Architect Donnie Marrs' proposal for the purchase of the Marymount College Administration Building was accepted by the Diocese of Salina.  TJTM Inc., a Kansas Corporation,  was formed to hold building ownership. 
When TJTM Inc. took possession of the building it was without water service, heating and cooling infrastructure, electrical and gas service.  Once these services were restored to the building, Donnie, along with his wife Mona, moved their family into the building.
For the past 20 years, the building's purpose has been to provide commercial office space and a residence for the Marrs' family.  The goal of our residential condominium project is to provide the building with life to honor its spiritual, cultural and historical signficance. 
We invite you and your family to come learn more about Marymount.   Please check out our subjects for more information:
Please contact us if you would like a tour or if you are interested in ensuring Marymount will perpetuate for another 100 years.
Contact Details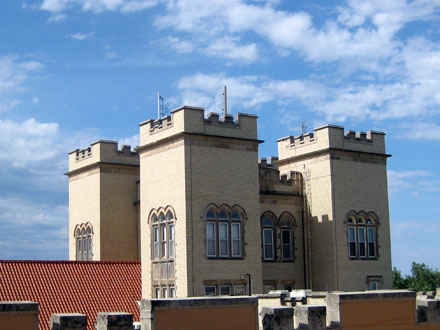 Ascension Rentals
Property Manager
Further Education
Social Media