Wednesday, July 16, 2014
We have been busy at Marymount Properties. We have four new families living in the building since April, Tony Bennett visited us all the way from New York and construction continues on more living units. We are excited to share with you that our episodes of "You Live in What?" will be showing in primetime very soon.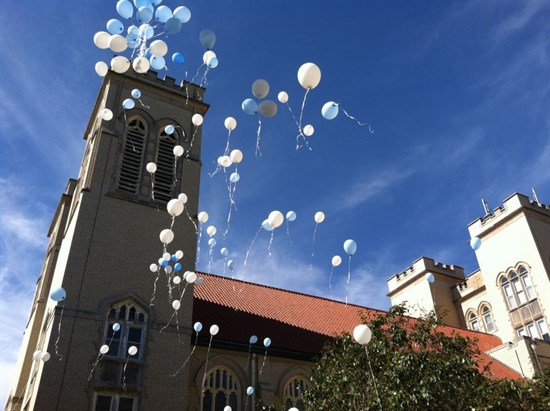 Repeat episodes of "You Live in What?" have been airing on HGTV's sister channel, GAC (Great American Country), Dish (Channel 165) and DirecTV (Channel 326). HGTV has decided to make the new episodes from the third season available on GAC starting in August. 
The segment on Marymount will air in episode 309, tentatively scheduled for premiere on Friday, September 19 at 9:00 PM CST. The show will air again several times over the following two weeks. Although this time is subject to change, we believe new episodes will continue to air based on the current schedule and we will keep you updated as it gets closer to release. 
Thank you for your interest in the show and the ongoing renovation project at Marymount. We are excited for the premiere and opportunities for the future. We hope to see you at the Theatre Reunion Mass on Saturday, August 2 at 4:00 PM in the Chapel at Marymount. If you are not able to attend, please come by and see all the exciting work being done.
Further Education
Social Media