Friday, August 28, 2015
Marymount Properties invites you to enjoy an unforgettable night of music: Nashville-based musician Jenn Grinels is a dynamic songwriter, powerhouse vocalist and all-around entertainer that will absolutely dazzle you.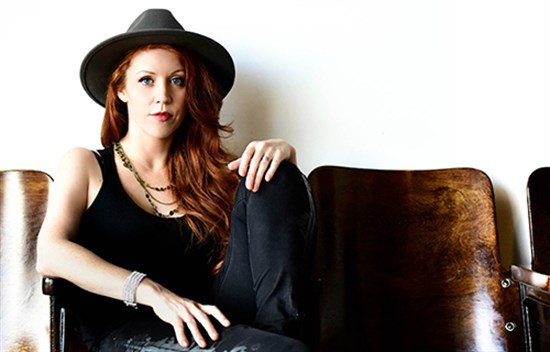 Join us on Saturday, September 12 at 2035 E. Iron Ave., Salina, KS. The garden will open at 6:00pm and the concert will start at 8:00pm. Please bring your own drinks, snacks, blankets and chairs.
The rising star is a bluesy, soulful, jazz-influenced artist who has toured the world, captivating audiences and critics alike. Last year, Grinels spent time on the road opening for famed band the 10,000 Maniacs, at one point prompting San Francisco Examiner reviewer Kenneth Fish to write, "Grinels steals the show. She is a rock and roll temptress conjuring musical spells that no one could resist. Whether quietly purring into the microphone or seriously belting out a tune, the audience was hanging on every note and lapping up every well crafted phrase. (She) has the rare gift of being a well-rounded performer who engages the audience fully and openly, sharing the performer as much as the performance. And her performance was nothing short of amazing."
Dahx Marrs said "We are excited for Jenn to perform in Salina. We think this will be a special night for the community to come out and see a fantastic artist in an intimate environment. We hope all of our neighbors, friends and partners can join us." On Saturday, September 12th Grinels will perform outdoors in the sunken garden at Marymount, accompanied by Nashville-based upright bassist Becky Conway.
If you can join us, please RSVP to concert@marymountproperties.com or via our Facebook event. Please bring your own drinks, snacks, blankets and chairs.
For more information on the artist please visit http://www.jenngrinels.com.
Further Education
Social Media