Saturday, March 1, 2014
"You Live in What?" Upcoming Season Delayed Until Summer 2014
The support and excitement surrounding the appearance of Marymount on HGTV's show "You Live in What?" has been wonderful. We were expecting the upcoming season to premiere in early 2014, but that did not happen as anticipated.
Information from the production company has been limited and prefaced with tempered expectations. As of the first of March, the premiere of Season 3 is slated for late May. HGTV's scheduling department has not confirmed time slots, days or weeks.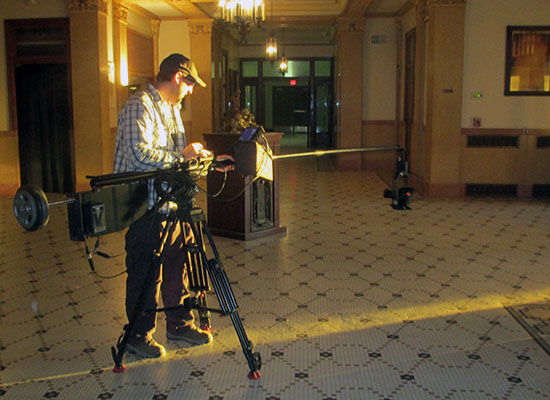 The production company films in the foyer at Marymount on November 13, 2013. You will have to wait a little longer to see what they filmed.
Rest assured, we will update everyone on our newsletter list, Facebook page and Twitter feed as soon as we have any information for our episode and the "You Live in What?" new season. We are also planning several special events, including a watch party and HGTV open house.
If you are ready to tell your friends and family that "You Live in Marymount" now is the time to come pick out your home. We are ready to start a final development push of two bedroom and two bath condominiums with completion before next fall and we have several units available for you to move into today.
A lot of work is currently under way including the gymnasium remodel, completion of landscaping projects, and finishes for the south porches. In addition, we are excited for our project to be featured by Marvin Windows and Doors. We hope you will come see us soon.
Further Education
Social Media